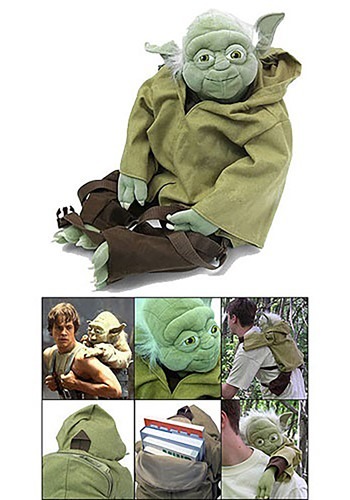 Product Description
Too lazy to head to Dagobah to finish your Jedi training, or maybe your X-Wing is in the shop? Well, you're in luck. Yoda can come to you. Not only that, but he'll hold on to your stuff and protect it with his Force powers while you train with him. Alright, so maybe this isn't the REAL Yoda and it's actually just a backpack, but if you mumble "Do, or do not. There is no try," while you wear it, it's almost like having the little dude with you.
Officially licensed

Plush backpack is shaped like Jedi Master Yoda

Adjustable shoulder straps and chest strap

Zipper reveals storage compartment
There are no reviews for this item yet. Be the first to write a review!
---