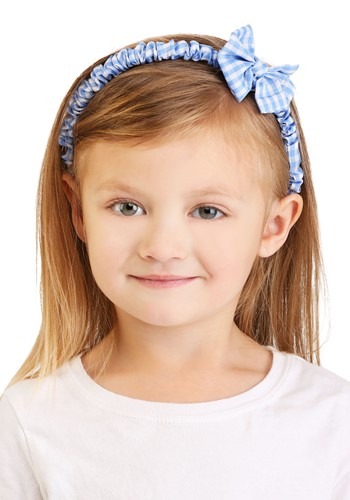 Product Information
Fabric covered plastic headband, bow placement is adjustable
Kansas is well-known for a few things, a big one being the tendency for getting a little stormy at times. People living in storm-prone areas like Kansas need to dress accordingly, since the weather can turn sour in no time. But, everyone can't just go about their business wearing rain slickers and floppy hats all day. It's way too hot for that!
So, what is a Kansas farm girl to wear to help keep her hair under control when those infamous Midwestern twisters appear? Well, we make a Gingham Bow Headband for just this type of occasion. This exclusive fabric covered headband features a gingham patterned bow, which can be adjusted to match your particular style. While this headgear works nicely with a matching costume dress, the classic design can also be used to compliment any vintage costumes and outfits. You'll be ready for any occasion with this headband, rain or shine!
There are no reviews for this item yet. Be the first to write a review!
 Write A Review