Batman and Catwoman Costumes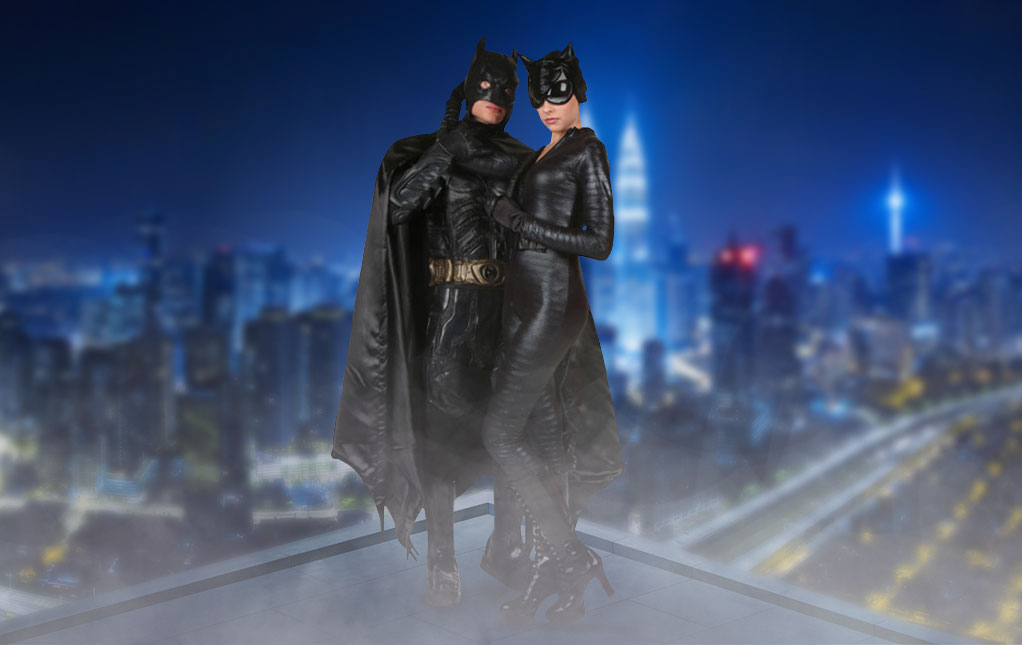 The history between Batman and Catwoman is long and storied! Batman has always been a somewhat strait-laced hero, always trying to take the moral path and only engaging in his vigilante lifestyle to better the streets of Gotham City. Selina Kyle, on the other hand, doesn't like to play by the rules. She's constantly navigating a moral grey area, which makes for an extremely interesting relationship full of twists and turns. In later stories of the pair, Batman even proposed to her. Of course, nothing is ever that easy! A few wild events put their wedding on hold and their relationship is still in a constant state of flux. If you want to become a true superhero couple powerhouse, then we don't think there's any better option! Just head over to our Batman section and pick out the costume that best suits your significant other and you can head to the next party in a Batman and Catwoman couple's costume!
Catwoman Accessories
Catwoman doesn't have any superpowers, just like Batman. That means she needs to rely on her wits, and some nifty gadgets, to keep pace with the other heroes and villains in the DC universe. She might not have access to the limitless budget that Bruce Wayne has, but she makes the best of what she does have! If you want to have an authentic Catwoman outfit, then you're going to need a few of our Catwoman accessories to put the finishing touches.
Catwoman Whip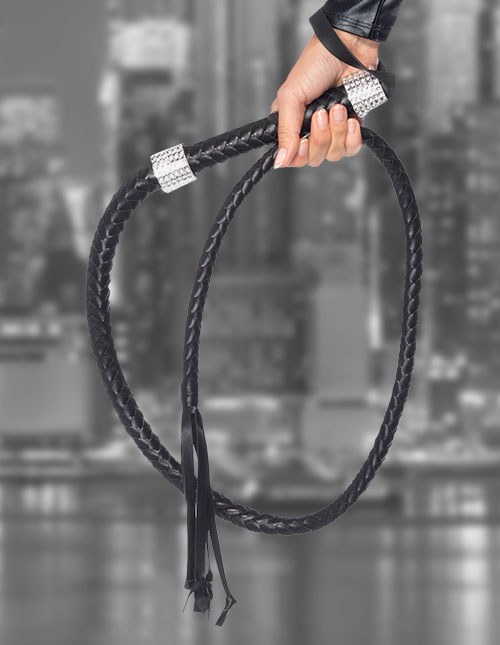 Catwoman is quite well-versed with hand-to-hand combat. She can keep pace with Batman in a scuffle without even breaking a sweat. But when she has to kick it up a notch, she has a special little tool in her arsenal. That's when she breaks out the whip! Yes, Catwoman and Indiana Jones both have an affinity for the coiling tool, since it can be used in combat and it also helps them swing away from danger in style. The great thing about carrying a toy whip with your Catwoman costume is that they pack up nicely and can be easily carried with any costume. That can't be said about some of the tools that Batman carries! He needs a whole utility belt to carry his gadgets around.
Catwoman Mask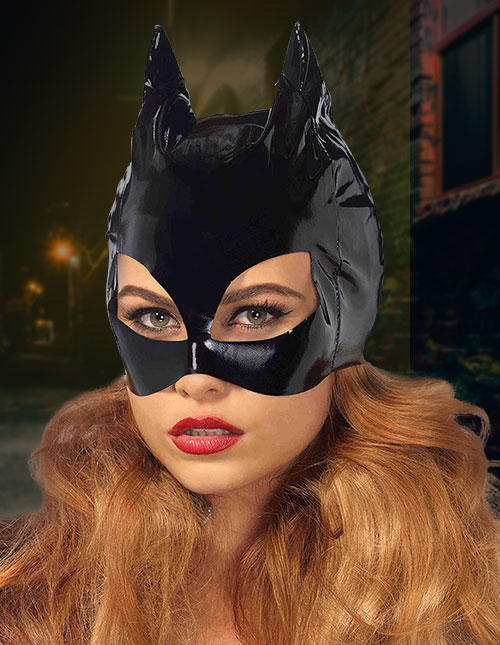 Batman might know the secret identity of Catwoman, but most of Gotham City doesn't have a clue who she is. It's amazing how effective a simple mask can be! Yes, Selina owes it all to her face mask. During her various stories, she's swapped it out for different visions depending on her latest mission. Sometimes, she wears a pair of cat-eye goggles that give her night vision, and other times, she wears just an eye mask to help conceal her identity. Which way you go is totally up to you!