Baby Halloween Costume Ideas
Congratulations on your new bundle of joy! Now all the fun can begin for you and the latest addition to the family. No, we're not talking about the diaper changes, the bottle feeding, and the late-night rocking chair sessions. Do people call that fun? We're talking about all the adorable pictures that you're sure to take. There are the pictures you'll post on Facebook, there are pictures you'll frame and hang all over the house, and then there's always those silly and sentimental pictures you'll put into albums and treasure forever.
All these snapshots are a rite of passage for a parent. We're hoping that we can make these memories extra special for you by offering the best quality baby costumes. Create adorable memories that you can show your kiddo when they're all grown up when you wrap your babe in a costume onesie or a simple fuzzy diaper cover. Love a look you found here? Send us some pics so we can experience the cuteness overload too! Our baby costumes are available in a wide range of sizes and themes that will make your baby's first Halloween just right!
Baby Animal Costumes
Animals are adorable and infants are adorable, so what happens when you put an infant in an animal costume? Super-cuteness ensues! With plenty of different options of infant costumes, we've brought together some of the cutest looks for pic opportunities for you to share with your friends and family.
Baby Elephant and Lion Costumes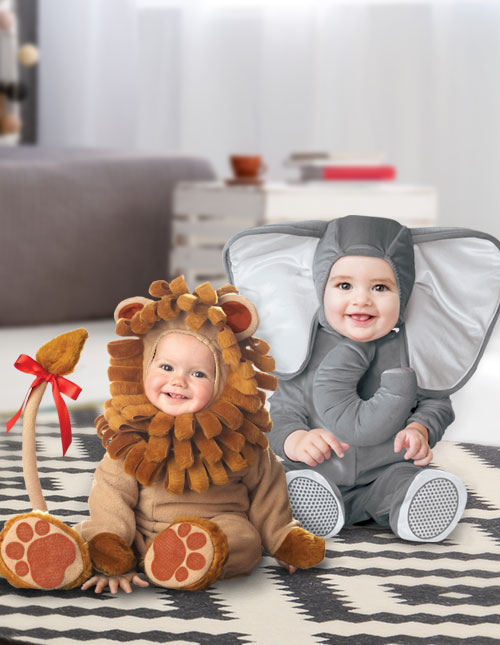 You dream of all sorts of future adventures with your kiddo. A real safari is a while off on the timeline. In the meantime, the best way to get some adorable safari pics is to dress your baby up in animal costumes inspired by the wild realm of the Serengeti! Your most significant decision will be whether your baby looks cuter in an elephant costume, or if your little one is more of a ferocious lion. We suppose it all depends on the quality of their hunger wail. Do they "harrumph" or do they "roar"?
Baby Cow and Pig Costumes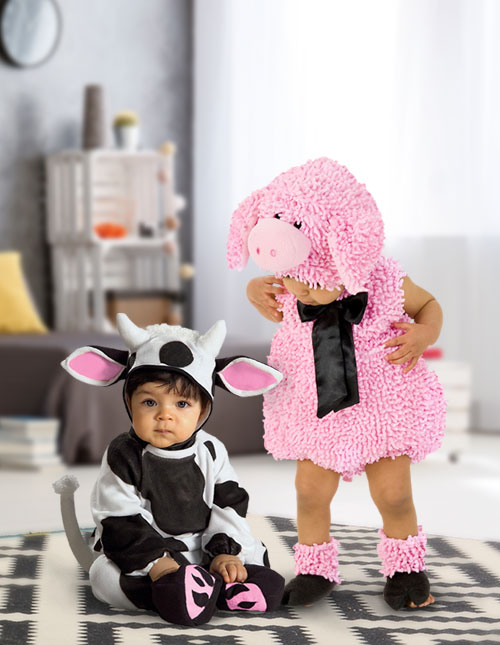 Old MacDonald won't be the only one with a farm! With these cow and pig costumes, you can turn any party into a barnyard bash, with an oink, oink here and a moo, moo there, of course. If you want to add an authentic look to any pic with these costumes, just add some hay and the good old outdoors for the best results.
Baby Monkey Costume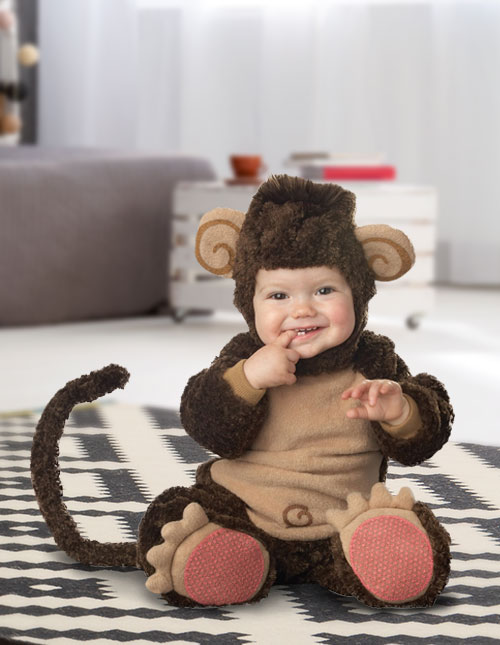 Monkey business isn't just for mischievous little simians anymore! Life with your little one will be bananas sooner or later so you might as well embrace this wild lifestyle. Dress your child up in a monkey costume to turn your little one into a character from their favorite nursery rhyme. Just make sure that no more monkeys are jumping on the bed. (Only parents get to do that!)
Baby Owl Costume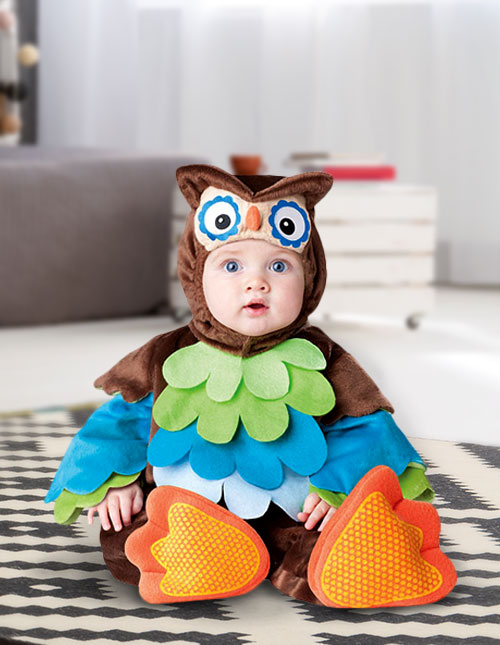 Have you become a bit of a night owl because of your little one? Maybe it's about time that you dress your baby up in a more fitting look! With an owl costume, your baby gets to look a little more like how she feels. It's an excellent look for late night photos, or just any time where you need your infant to be the star of the night.
Newborn Halloween Costumes
Your baby is so fresh and new, there are so many firsts to look forward to! The first trip to Grandma's house. The first touch of grass on their plump little feet. But hey, we get it if you've been dreaming about their first Halloween from before you even knew they were on their way! Lucky for you, we've got all the newborn costumes to turn those baby costume ideas into realities. From cute animal costumes to a sweet yet scaly dragon, newborn Halloween costumes and themed infant costumes are the perfect way to make your baby cozy and comfortable while you create some new memories for your photo album.
Baby Sock Monkey Costume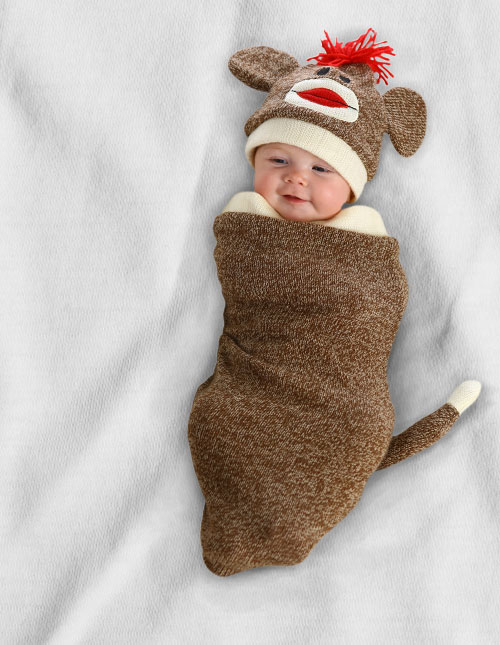 Your little one has a lot of options for their first Halloween. Wait, know that we think about it, let them decide what they want to be in the many Halloweens to come. This year, it's up to you. Revel in this power when you still get the chance. While you might like the idea of a baby girl monkey costume, you can go ahead and ramp that idea up with this jaw-droppingly adorable newborn sock monkey costume. Just like the toy your great-grandma might have made you when you were a baby!
Baby Carrot Costume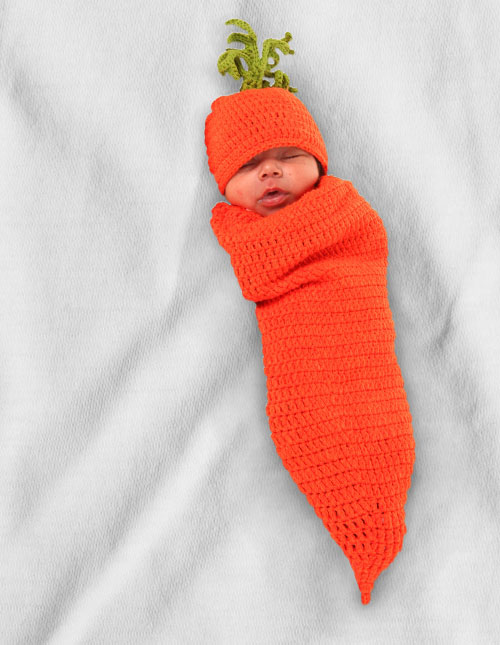 Looking for something crunchy, sweet, and colorful for your little one? This carrot bunting costume is next level adorable. Does your newborn have a sibling? Your littlest carrot can pair up with their sibling who's dressed up in a baby bunny costume for photos that you can treasure for years to come. And there's no need to wait for Halloween, dress up while your little one is still tiny for Easter this year!
Baby Corn Costume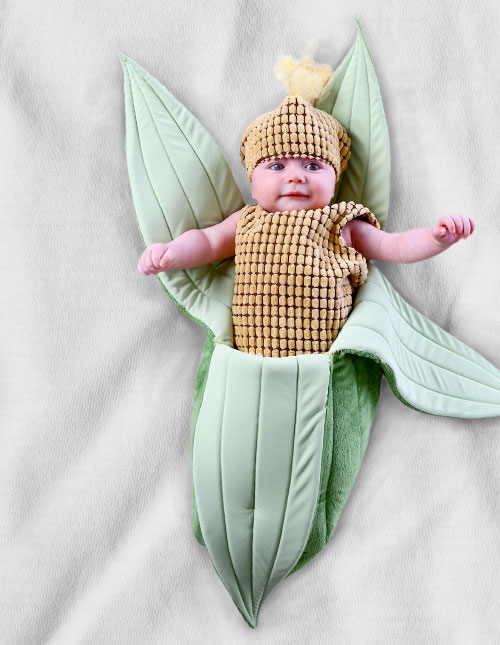 This is not what Stephen King was referring to when he wrote Children of the Corn. But maybe that's why he didn't call it Babies of the Corn...or Baby Corn. But we can see how a baby dressed in this sweet corn costume might come to rule a small town in Iowa just because of extreme adorability. Everyone is going to want to hold your bounty of cuteness and they'll be rushing to burp him or change those diapers. Who knew a Halloween costume for baby could bring you and yours so much power?
Baby Dragon Costume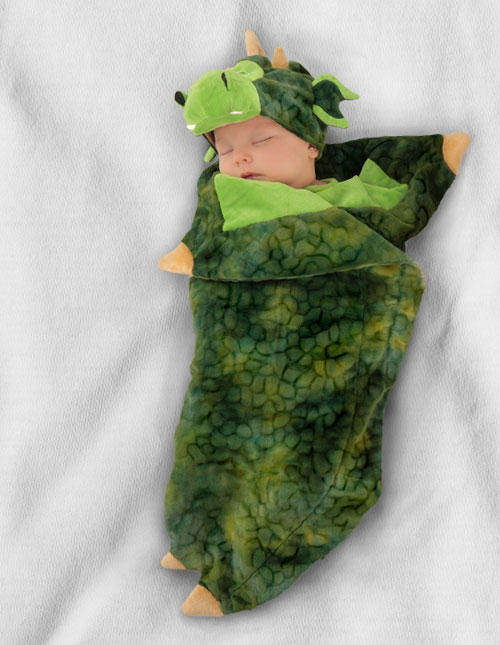 Does your babe have a fiery cry that can wake the neighborhood? At three in the morning, that might be a trial. But during Halloween, you can use those powerful lungs to your advantage! Dragon costumes for babies allow babies to vent their frustrations while staying in character. There's nothing like adorable snapshots of your little dragon letting loose with a roar to let you cast these newborn days in a golden storybook light in a couple of years!
Cute Baby Halloween Costumes
Baby costumes for Halloween don't have to be spooky! When they're cooing and making eyes, it's hard to imagine them putting on baby spider costumes or witch costumes. These cute baby costumes featured below are the way to go when your little one is just too sweet to be spooky. You can choose from adorable animals or even sweet treats! Get your camera ready, you'll be snapping pics left and right when your child is in one of these cute baby Halloween costumes!
Baby Lamb Costume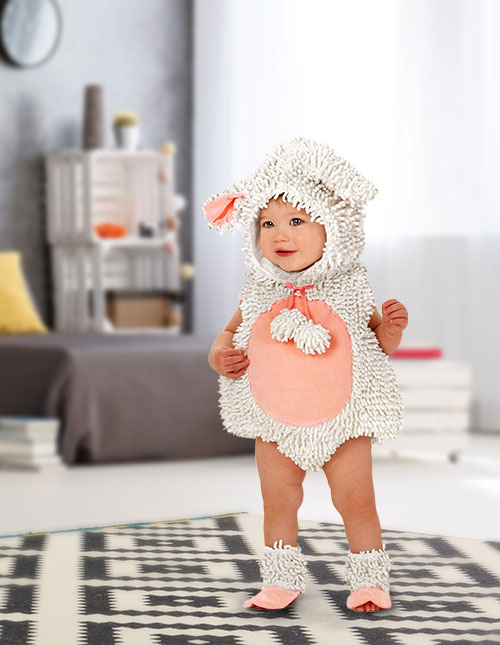 It's hard to handle how cute your little one can be. Which means choosing between newborn Halloween costumes can be tricky. How do you pick when there are so many cute costumes out there? This sweet lamb costume rises above the rest! The soft texture won't only be cute in photos, it's also so easy to cuddle. Nuzzle this little lamb and you'll start to wonder, why shouldn't your baby wear costumes every day?
Baby Coffee Costume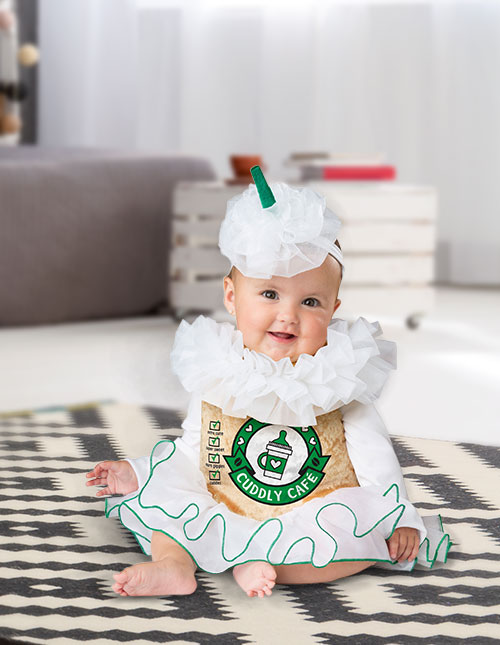 Add a burst of energy to your next costumed event with a foamy friendly cappuccino cup. As baby girl Halloween costumes go, this coffee costume is sure to stir up plenty of talk and photo opportunities for caffeine lovers.