Deluxe Edward Scissorhands Gloves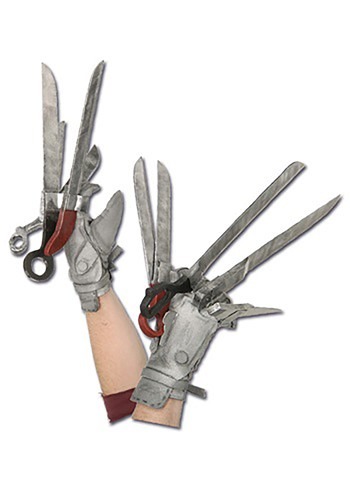 Product Description
"I'm not finished."Now you can become the mysterious man who is a wiz at cutting hair with these Edward Scissorhands Gloves. When you add these to your costume you'll have the complete look Johnny Depp had in the classic Tim Burton movie.
Black gloves with gray accents

Each finger has a different plastic scissor blade

Will not cut shrubs into animal shapes
Adult Edward Scissorhands gloves
There are no reviews for this item yet. Be the first to write a review!
---