Monsters Inc. Inflatable Costumes
You might have noticed that the monsters of Monstropolis are a little larger than life. Our little friend, Boo, is the perfect demonstration, in fact! That little beauty tries her best to fit in amidst the fantastic beasts, but we're not quite sure how they all fell for her monster costume with that kind of a lopsided fit! If you really want to show that you've got the size to match the sasquatch, we've got a few tricks up our sleeves that you're sure to love. Take a deep breath, close your eyes... and jump into the jumpsuit and flip on the fan! In no time, the monsters you love will come to life around you and you'll have a cute, comfy, and convincing inflatable Monsters Inc costume that will keep you afloat the whole night.
Inflatable Sulley Costume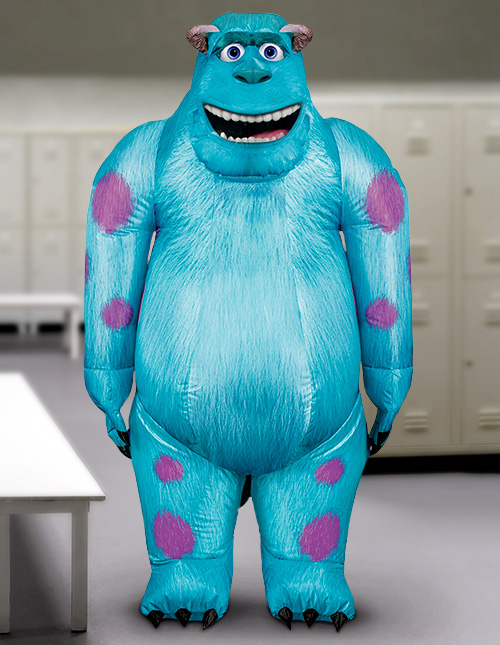 The wide smile. The massive arms. The boisterous laughter. These are the things that we think of whenever we picture Sulley, the new master of Monsters Inc. That's hard to reproduce with just a few strips of cloth! Fortunately, with the monstrous magic of a spinning fan, you can transform in full. Feel larger than life with the fully formed CEO look in an inflatable Sulley costume. (It's pretty great for hugs, too!)
Mike Wazowski Inflatable Costume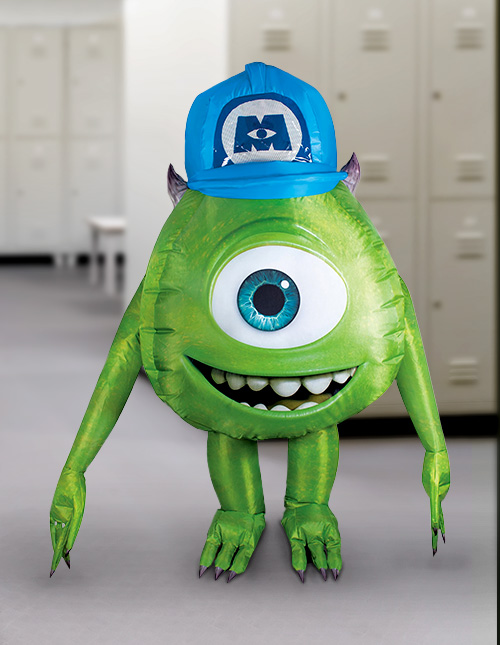 Not everyone has the perfectly spherical body necessary to pull off a genuine Mike Wazowski look. Not to mention the peculiar bone structure the guy must have. (Does he even have bones?) Don't go on an all-eyeball diet just to make your Halloween transformation a perfect fit. Trust in the power of an inflatable Mike Wazowski costume to do the work for you! That means you can focus on the jokes!
Monsters Inc. Costume Ideas
The biggest lesson that we can take from the crew at Monsters Inc is that a bit of creativity will go a long way. Sure, it was pretty easy to get some scares in to power the lights for the city's savages, but Sulley discovered a much better way to keep the fun going all night long! Take parts of our Monsters Inc. costumes for adults and kids and combine them with a few exclusive accessories and you'll have a whole new tale to tell. If you'd like to open the storybook to a brand new page, take a look at some of these ideas to find some inspiration.
We bet you'll be able to put together a Monsters Inc DIY costume that would impress even Boo herself! Help your little astronaut head out to monster space when they combine a Sulley costume with a spacesuit! (Or would that just be an alien?) Imagine what a doctor would look like if they got their degree from Monsters University. (We figure that means a few years in medical and veterinary school.) That's just the start. Take a look at these suggestions and create the ultimate Monsters Inc. group costume and you'll have a gigawatt worth of giggles in no time.
Sulley and Boo Costume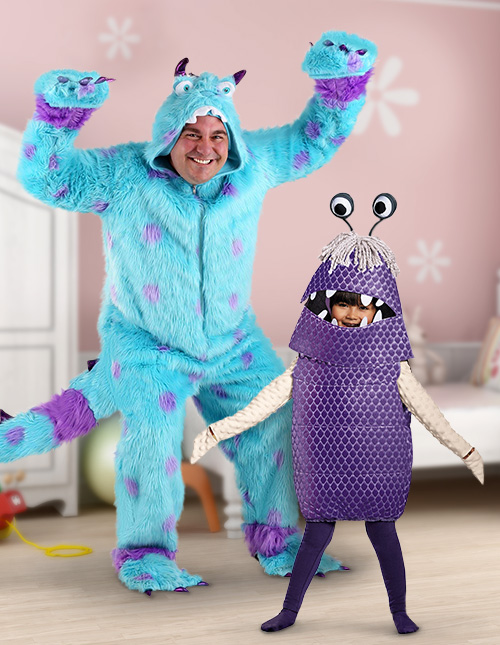 Ever since Sulley and Boo shared their first hug on screen, we knew that this was a pairing that would always be perfect. If you and your kiddo love Pixar movies, this is a natural parent and child costume. Take your tyke for a trick-or-treat night that they'll never forget when you keep watch in the form of the biggest buddy out there. Just try not to melt into a puddle of Sulley-shaped goo when your little Boo starts to dance around and giggle!
Monsters Inc. Dog Costume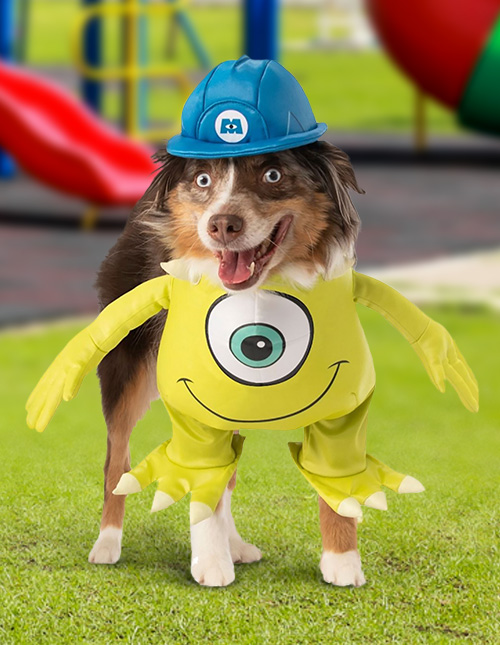 Every hero needs their sidekick. Their trusted companion who will stand by no matter what comes! Sulley's best pal will always be the energetic Mike Wazowski. They've been together since college and are sure to stick together for years to come. Perhaps you have a four-legged friend who you can trust just as strongly? We thought so! Make sure your Sulley stride is wide and proud when you dress your pupper up in a Monsters Inc. pet costume!
Monsters Inc. Pajamas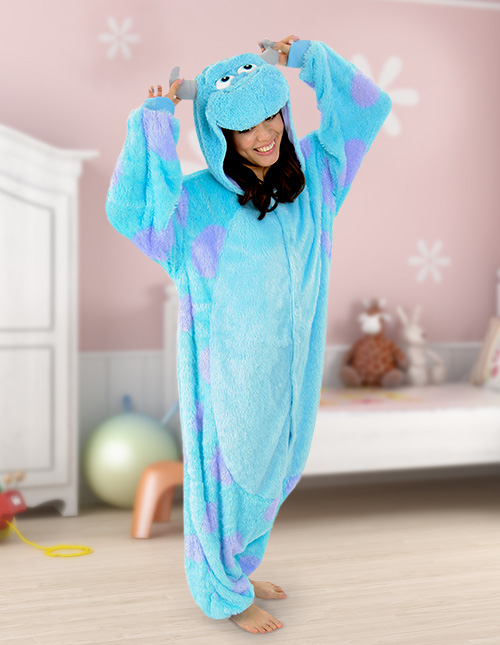 If your goal is to feel soft, cozy, and warm, there's only one Disney monster to turn to. Sulley has a natural pelt that will keep him feeling snuggly no matter the season. If you're looking to relax to a Pixar movie marathon or enjoy a party and then dive right into bed, a pair of Sulley pajamas are the perfect way to go. Team up with a host of friends wearing more of our Disney PJs and you'll have a pajama party that everyone else could only dream of!